and Writes and Writes and Writes
The writing process is like developing a photograph, you never know what will turn out...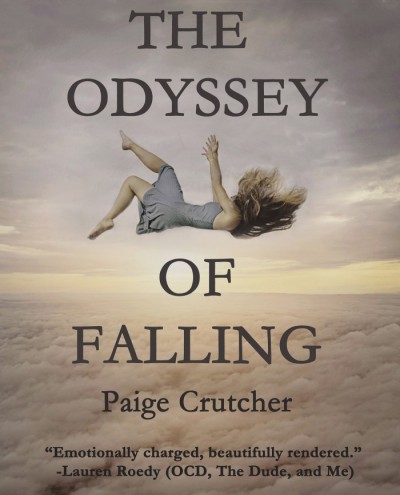 Praise for THE ODYSSEY OF FALLING:
"In THE ODYSSEY OF FALLING Paige Crutcher has written an anthem for every young heart looking to find its way in the world. This novel is tender and hilarious, beautiful and brave. Crutcher tells her story with a sure voice and a steady hand, all the while reminding us that youth, with all its complexities, is something to be savored. Just like this novel." — Ariel Lawhon, author of THE WIFE, THE MAID, AND THE MISTRESS
"THE ODYSSEY OF FALLING is full of characters you feel for, root for, and begin to miss the second you reach the satisfying last page. It's an emotionally charged story, beautifully rendered, that honors the rocky but spiritually rich journey through loss to what awaits on the other side." — Lauren Roedy, author of OCD, THE DUDE, AND ME
Buy it at Amazon
Buy it at Barnes & Noble 
A Little About Paige Crutcher
Paige Crutcher is a writer, reader, yogi, and journalist. She's written for a variety of literary publications, including Publishers Weekly — where she worked as the Southern Correspondent and contributing editor. She's currently co-owner of the online marketing company cSocially Media. More often than not, Paige has her nose in a book (occasionally while inside her book fort), because inside story is where the magic waits. She lives in her hometown of Franklin, Tennessee with her family, overactive imagination, and a houseful of books.